I found myself with a few hours of unexpected free time today when my wife decided to go to a local comic convention and take the kids with her. I decided it'd be fun to spend that time on a quick POTA activation. Lately when I'm in that situation I've been activating park K-1048 (Monte Sano State Park), since it's a very close drive from me and I know of a quiet corner where I can set up and not bother anyone. Today however, I thought it may be fun to activate a "new to me" park that I hadn't been to before. There are a few parks near me, however I know of a couple of them that are temporarily closed for various reasons, so I consulted the POTA map to try to find one that was open. I landed on K-6457 (Elk River Lodge State Park).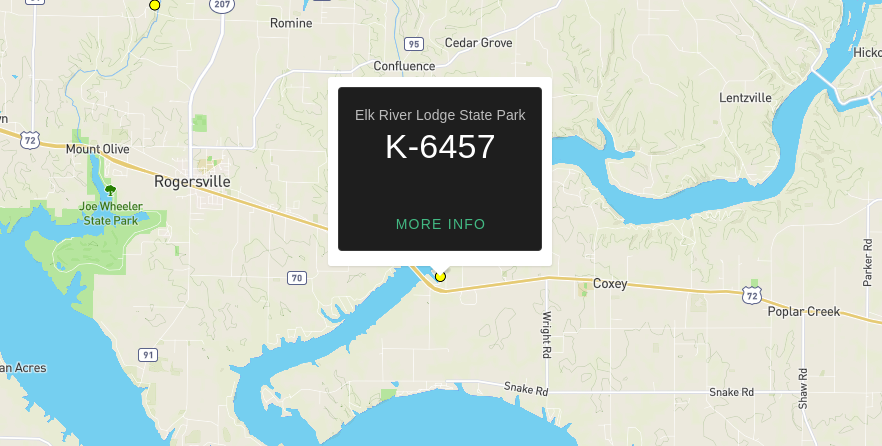 I didn't know anything about this park, and honestly couldn't find a whole lot about it online. Most of my Google searches just referenced the Elk River Lodge itself, which is apparently a lodge that you can rent out for overnight visits. Still it was only about a 40 minute drive from my house, so I decided to check it out. Upon arrival I learned that the main attraction for this park was a public boat launch, and there were a number of cars there for that purpose. There's also a hiking trail that I investigated for a little bit, but it appears to just lead into relatively thick vegetation that wouldn't be ideal for my wire antenna setup, so I decided to set up in the vicinity of the boat launch. My actual setup location is shown below.
For antenna I used the PAR EndFedz EFT-10/20/50 End Fed Half Wave from LNR precision that I've used for most of my previous activations. There was a surplus of really nice trees in my setup area, so I got both ends of the antenna in the air and used it in a horizontal orientation instead of as a sloper. Setup took me about 30 minutes, and I was on the air for about another 25 minutes before I decided to pack up to get back to the family. I netted 12 contacts total, all on CW and all on 20 meters, making for a successful activation.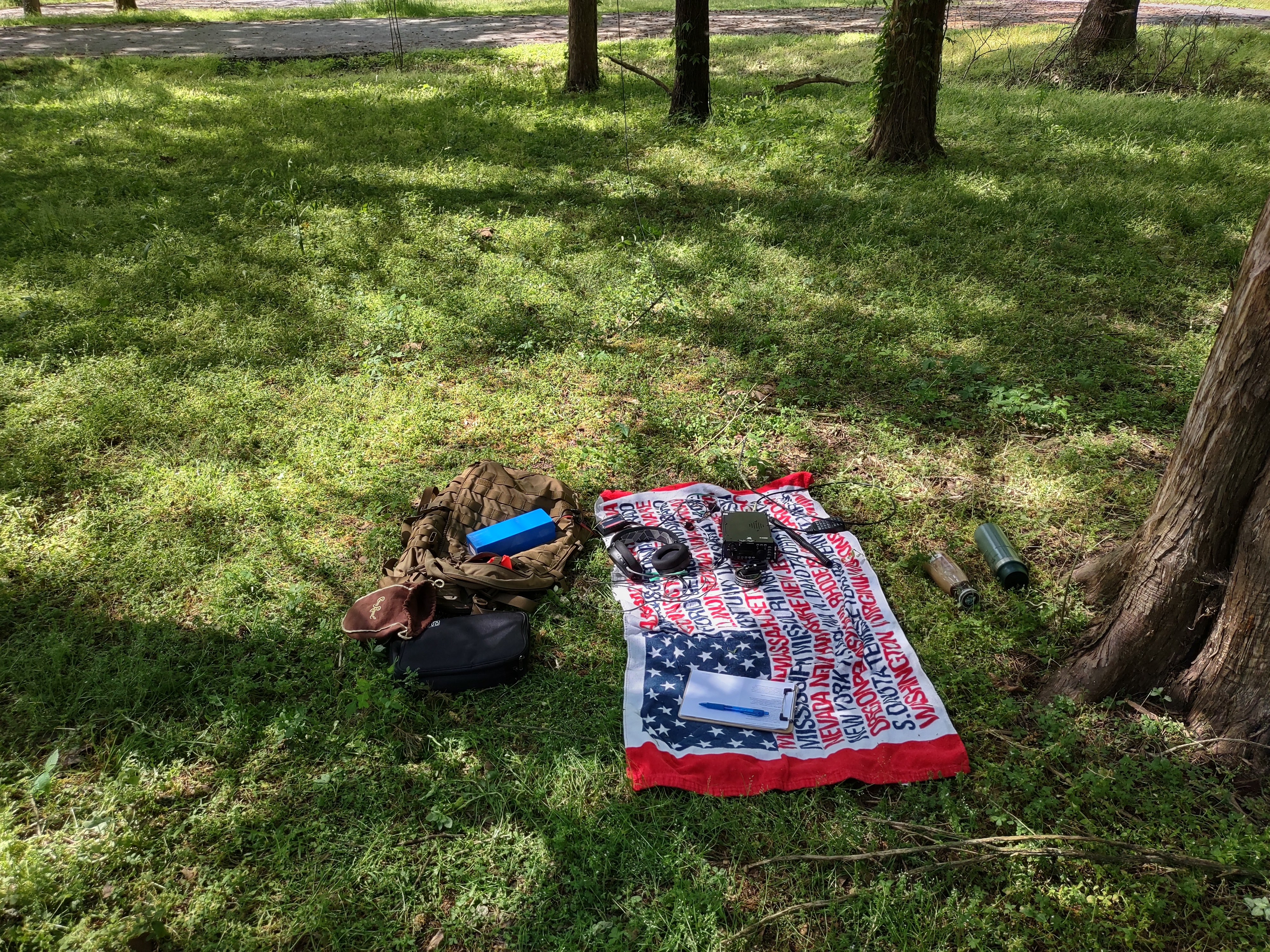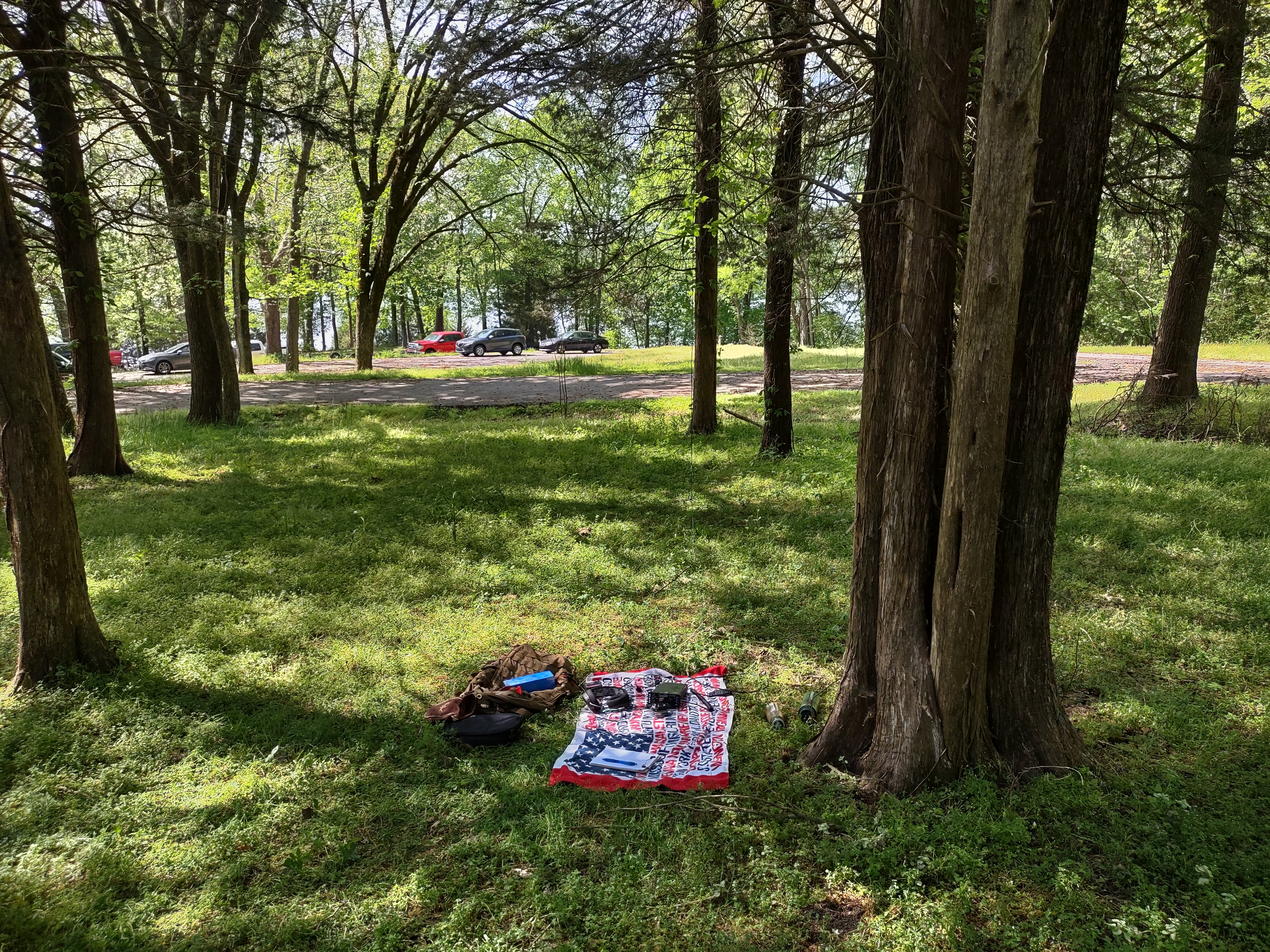 I checked the bands before I went out and saw a "Fair" daytime rating for both 20m and 40m, but I ended up getting some decent DX! Lots of QSOs to TX and NJ/NY, which is very typical, however I had one QSO (559 RST) into Ontario Canada, and one QSO (339 RST) into Washington state, which is extremelly atypical. I almost always experience normal propogation going north-east and south-west, and usually the north-west part of the country is almost a null area.
While the radio worked great, I wasn't terribly impressed with the nature of the setup. There weren't any park benches or anything like that, and I didn't bring a chair, so I was sitting on the ground for the whole activation. Not the worst thing in the world, I bring a towel for this reason, but it means that I was holding the key in one hand, keying with the other, and then quickly grabbing my pen and clipboard off my lap whenever someone responded. However on my way out of the park I passed a gazebo and park bench that I had completely missed in my survey on the way in. Not sure if that area of the park was open, but if I ever end up at this park again I intend to check it out.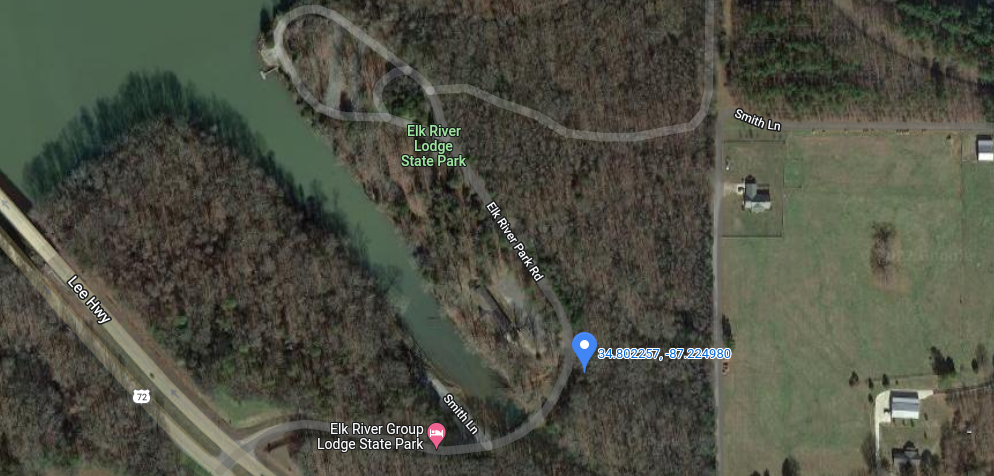 Anyways, not bad for less then half an hour on the air, and it feels good to have activated a park this weekend!
My gear list for the activation was:
---